Starblast Adults Sports Shoes - Black / Navy Blue
---
These are the only shoes your feet will ever need! Dependable, durable, lightweight, and comfortable shoes made for all types of play. Plaeto shoes have revolutionary Tilt Lacing. This aids the natural motion of the foot, allowing optimum flexibility and comfort!
Read more

As Multiplay shoes, you can play tennis, badminton, run, gym, walk, or trek, on courts, tracks, fields, or playgrounds with Plaeto shoes. Best part is, thanks to the durability built into the product, even with all this play,

there will hardly be any wear or tear.
Thanks to Plaeto365, the proprietary midsole cushioning foam, Plaeto shoes ensure Day 1 comfort, even after Day 365. Plaeto shoes are made in India, for Indian feet. The Wide Toe Box gives broader Indian feet the space and support it needs. There's also a High Toe Bumper that protects toes from collisions and mishaps.
Also, you can buy Plaeto shoes with the assurance that they are kind to the Earth. They have a 50% lower carbon footprint (just 6.5kg of CO2 per pair) than other athletic footwear and come in sustainable packaging.
Materials and Care

Plaeto shoes are made of the highest grade industry standard materials. We use polyester textile uppers for breathability and durability. Our midsole is made from proprietary Plaeto365 custom developed foam to provide cushioning and protection all year round. And our outsole is also made from a custom developed non-rubberised compound for greater traction and grip across activities and surfaces.

Shoe Care Guide:

1. Dirt on the shoes can be removed with the use of a simple wet cloth.

2. Our shoes can also be washed in a machine. 

i. If you want to machine wash the shoes, please remove the insole/sockliner before doing so.

ii. The shoes need to be air-dried and cannot be dried in a machine, so please don't put them in the dryer or in drying mode in the washing machine.

3. We do not recommend the use of any bleaching agents while cleaning the shoes.

We've made sure the shoes are very easy to care for, so everyone can enjoy their adventures worry-free.
Shipping and Returns

We offer free and fast shipping so you receive the perfect pair of Plaeto shoes soon.

At Plaeto/PlaeUp, we offer a 30-days no questions asked return/exchange, provided the shoes are unused, undamaged, clean, with the tag and packaging intact and were not bought on a clearance sale.

The 30-day window would apply from the date of invoice/purchase. If you wish to exchange/return the product, please send us an email (care@plaeto.in) with your invoice number, and order details to initiate the exchange/return process.

Refunds for returned products can take 5-7 business days to be processed and Exchanges will be managed on a case-to-case basis and PlaeUp's decision in respect of the claimed product shall be final and confidential.
User Gallery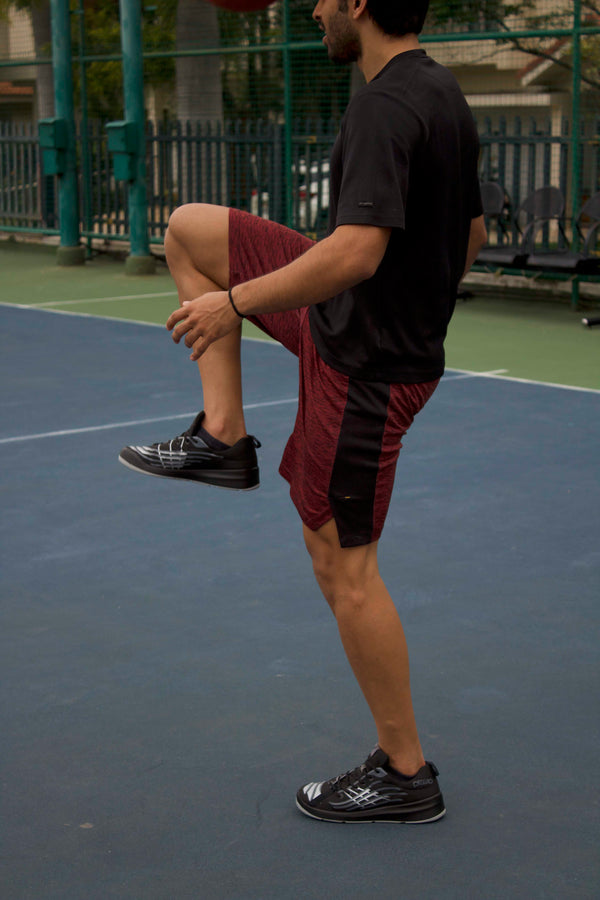 Quality is good
By first look , it gives a feeling of quality product. We have to wait n see
Great shoes.
Absolutely loved my 1st pair of Plaeto shoes... They are light, comfortable and very easy to run in. These will definitely not be my last. Well done team Plaeto.
Plaeto Starblast Adults Multiplay Sports Shoes - Black / Red
Comfort at its best
For a long time i was looking for a shoe that can give me comfort while walking/jogging. I now have that needed comfort. Thank you plaeto for designing this great shoe