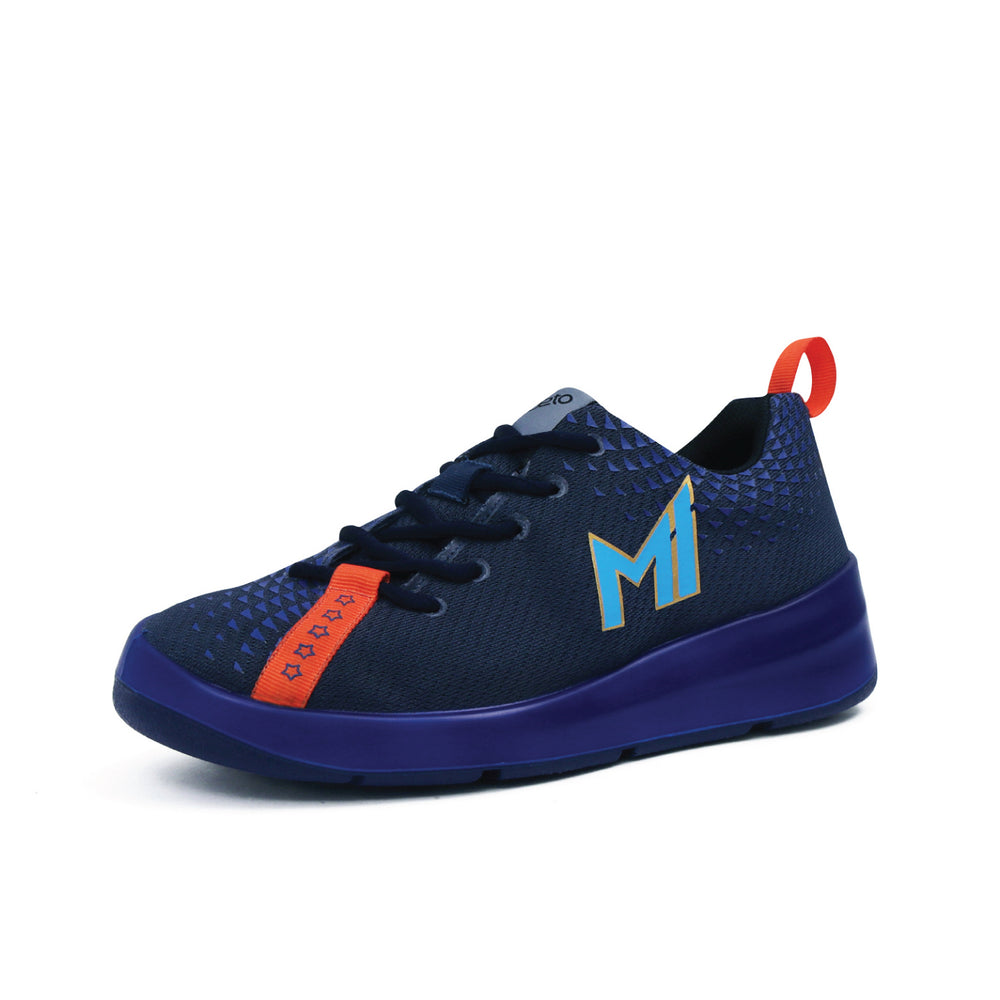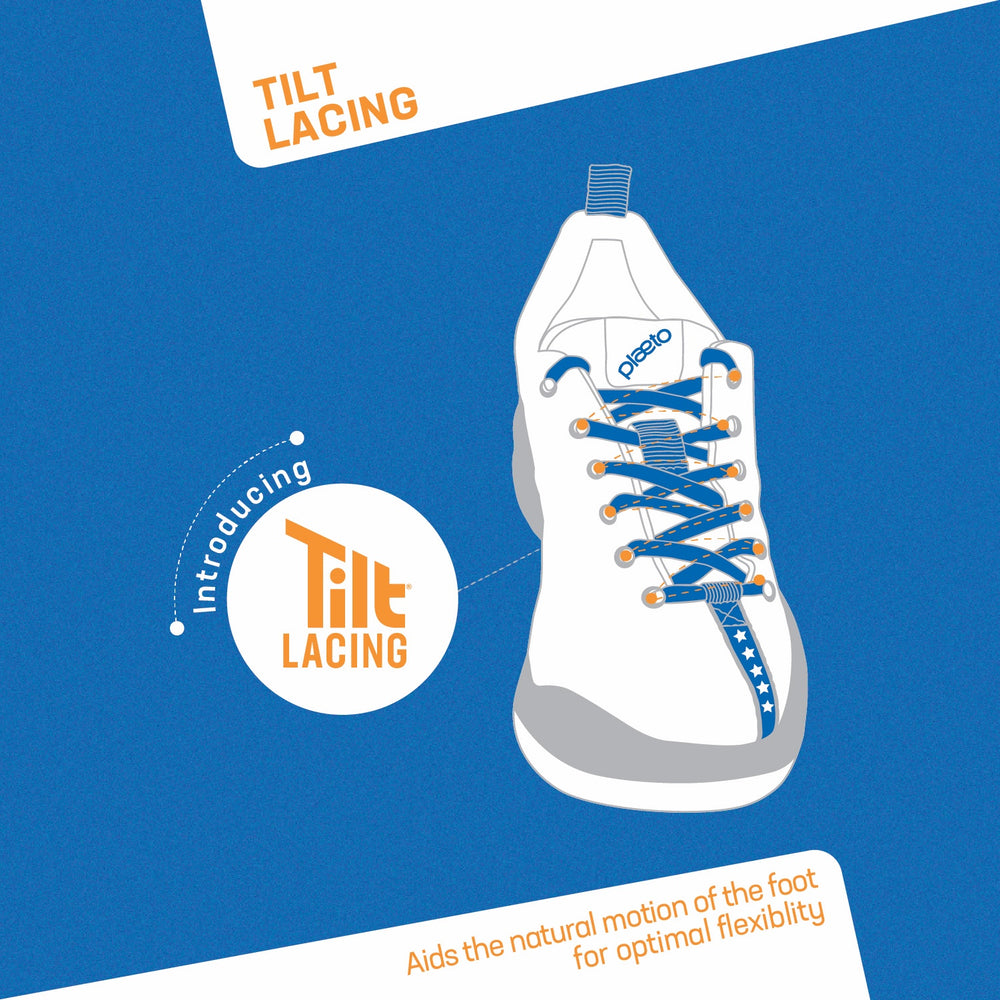 Plaeto MI Sports Shoes - Thunderbolt Blue
Sale price
₹ 1,299
Regular price
₹ 2,799
(54%)
Unit price
per
Sale price
₹ 1,299
Regular price
₹ 2,799
(54%)
Unit price
per
Sale
Sold out
Colors
Enter Pincode for Delivery Estimate
Offers for you
USE Coupon FESTIVE5 to avail 5% extra discount on check out
SHOP for 3000 and above and get 10% extra off | Auto applied at checkout




Details

As a Mumbai Indians fan, you can now walk the talk & dance the victory dance in style. Presenting the Official Sports Shoe for the true blue MI fan! Packed with never-before-seen features Plaeto Multiplay shoes are made keeping in mind the spirit of play. Every Plaeto shoe comes with Tilt Lacing, engineered to bend along the natural bend of the foot, allowing optimum flexibility and comfort!

Read more

● Official limited edition merch for the true blue Mumbai Indians fans
● Multiplay Shoe that's built to power your play, celebration & your victory dance
● Star Strip: 5 stars for each IPL Trophy! 1 for each cup we've won!
● Tilt Lacing: Aligns with the natural angle of the foot for flexibility & freedom to the max!
● Plaeto365: Engineered midsole retains day 1 comfort, cushioning & responsiveness way past day 365!

Materials and Care

Plaetos are made of the highest-grade materials you can find in a shoe.

Plaeto's life goal : Engineer shoes that are 100% recyclable

Plaeto consists of fewer materials than most athletic shoe(s)

Upper : Woven Canvas – 100% recyclable - for high degree tear strength and durability
Midsole : Plaeto365 foam – for all year cushioning and protection. After 500 kms of use, an average shoe's cushioning degrades 40-50% but in a Plaeto that is less than 10%
Outsole : Custom developed non-rubberised compound - for greater traction and grip

 Shoe Care Guide:

Use of a simple wet cloth to remove dirt from shoes
Machine wash is possible. Remove the insole/sockliner before the machine wash.
The shoes need to be air-dried and cannot be dried in a machine.
We do not recommend the use of any bleaching agents while cleaning the shoes.
Shipping and Returns

We offer free and fast shipping so you receive the perfect pair of Plaeto shoes soon.

At Plaeto/PlaeUp, we offer a 30-days no questions asked return/exchange, provided the shoes are unused, undamaged, clean, with the tag and packaging intact and were not bought on a clearance sale.

The 30-day window would apply from the date of invoice/purchase. If you wish to exchange/return the product, please send us an email (care@plaeto.in) with your invoice number, and order details to initiate the exchange/return process.

Refunds for returned products can take 5-7 business days to be processed and Exchanges will be managed on a case-to-case basis and PlaeUp's decision in respect of the claimed product shall be final and confidential.
View full details
Positive Impact of this Product
5.58 days of electricity consumption saved
7.8 single use plastic bottles recycled

53 kms of driving emissions saved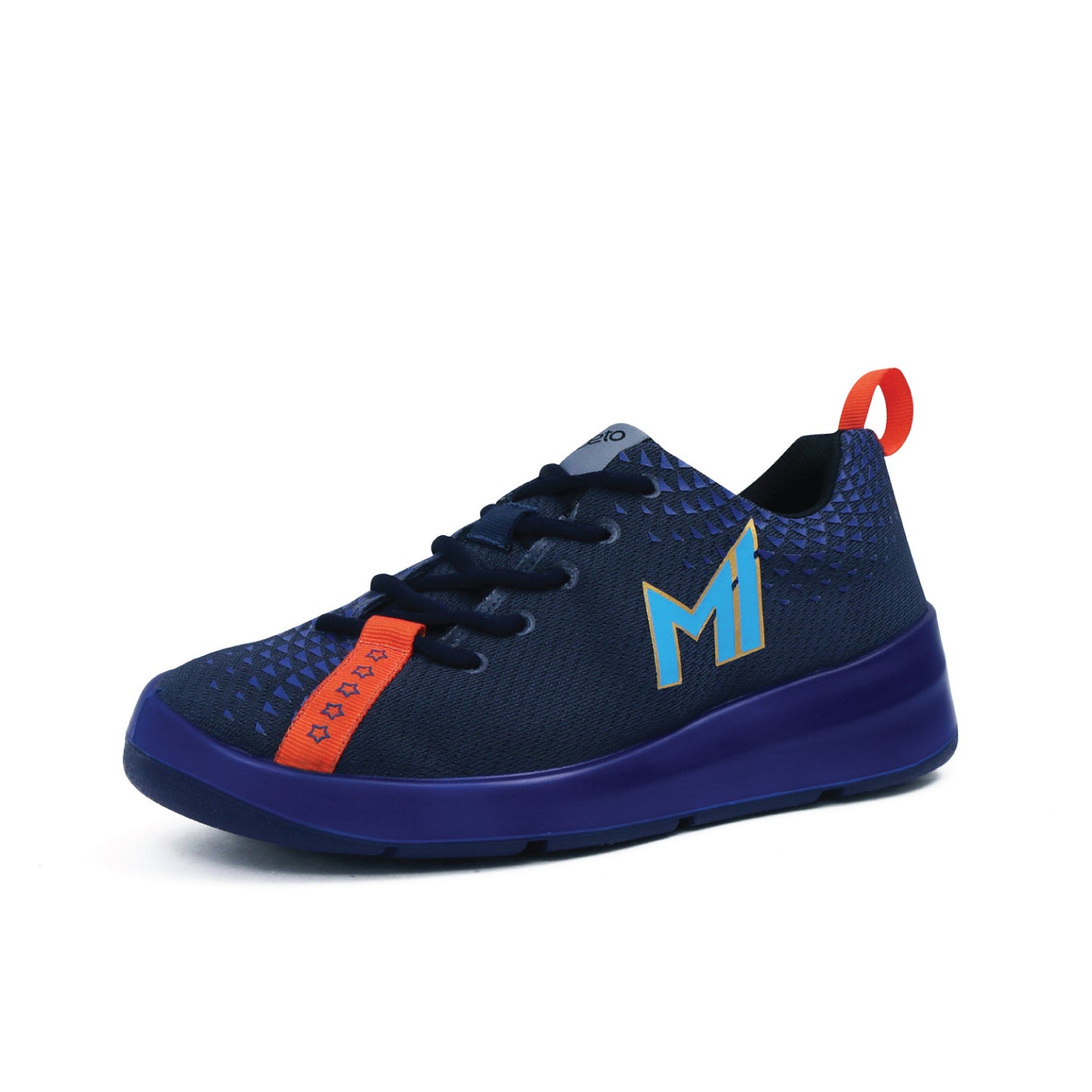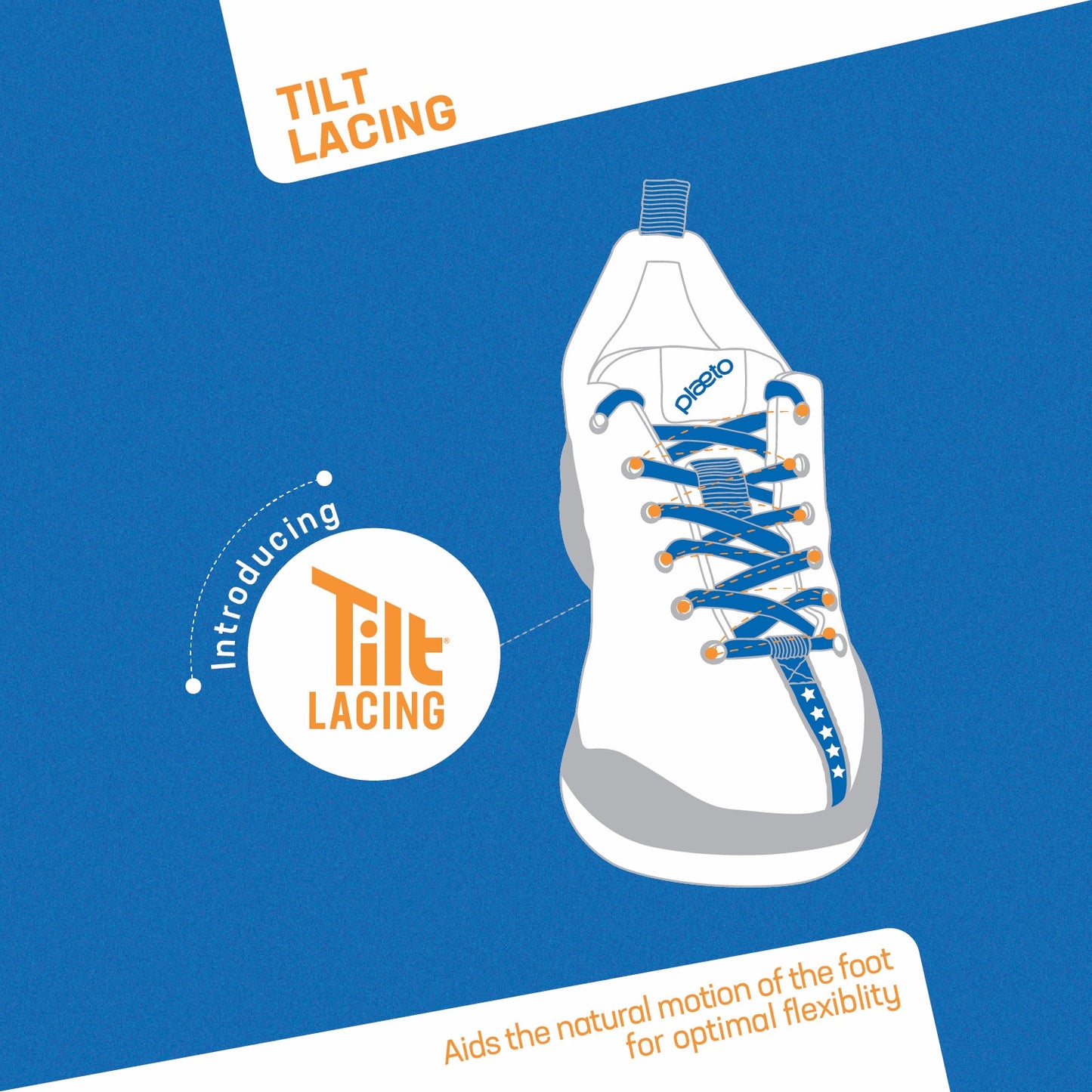 Tilt to Play Better
Our Tilt Lacing aligns with the natural angle of your feet offering you supreme flexibility and foot function.
Plaeto365 cushioning
Our proprietary cushioning foam is engineered to ensure Day 1 comfort even after Day 365. Plaetos last 5 times more than an average athletic shoe.
Wide toe box : More room for greater freedom
Indian feet are broader and movement of toes is crucial for foot health. Plaeto provides more room for your toes to wiggle.


Ideal for : 
Running, Walking, Basketball, Football, badminton, all court sports & gymming.  
Plaeto MI Sports Shoes - Thunderbolt Blue
Very GOOD👍
Very GOOD FIT, GOOD COLOUR COMBINATION, GOOD Quality, GooD PRICE, ALL GOOD
Thanks and BEST Wishes
Great experience with pleato
Seriously this shoe is damm good. I purchased @ 1500/-.
Innetially two days feel some discomfort but after 2 डे it become one of my life most comfortable shoe. Great experience with pleato.
One suggestion is that shoelase (फीते) length shoe be more and soft also
PLAETO SPORTS SHOES
THIS IS MY SECOND PAIR. THE SHOES ARE VERY COMFORTABLE TO WEAR & PROVIDE A GOOD GRIP FOR ALL ACTIVITIES MAY IT BE NORMAL WALKING IN PLAINS OR HILLS OR FOR PAYING A SPORT LIKE BADMINTON, SQUASH OR TENNIS. ON HARD COURT TENNIS COURTS THE SOLES LAST ABOUT 4 MONTHS ON SYNTHETIC OUTDOOR TENNIS COURTS BUT THEY PROVIDE A VERY GOOD GRIP - BETTER THAN THE MOST EXPENSIVE TENNIS SHOE. IF ONLY THE SOLE WAS MORE RUGGED AND LONGER LASTING THESE WOULD BE THE MOST FAVORED SHOES FOR ALL TENNIS PLAYERS.